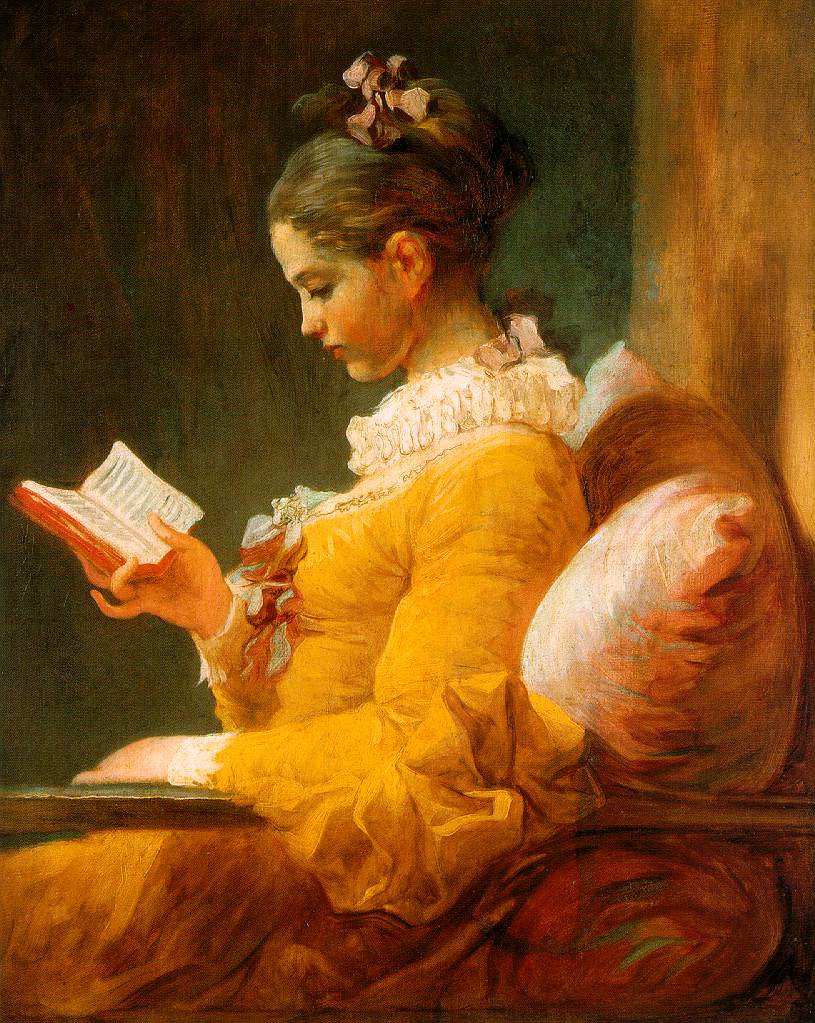 'A Young Girl Reading' (c.1770) by Jean-Honoré Fragonard;
National Gallery of Art, Washington D.C.

There's only one painting by French artist
Jean-Honoré Fragonard
, born on 5 April 1732 and died on
22 August
1806, that I truly like and it is this one of a girl reading. I have always liked it and will keep on liking it. It's beautiful in colour and detail and the girl is lovely to look at. Fragonard was a painter of the
Rococo
movement and his paintings were frivolous witty scenes in pastel-like colours. His style was lighthearted and even his most erotic subjects were never vulgar. He was a pupil of François Boucher before winning the Prix de Rome in 1752. In 1756 he left for Rome to study at the French Academy and made a special study of Italian painter
Tiepolo
. His work reflected 18th century life and society always on the lookout for the next diversion or entertainment. When the French monarchy came to an end, the same happened to Fragonard's popularity. His career was finished and he was reduced to poverty. For further reading on today's lovely painting, please click
here
.