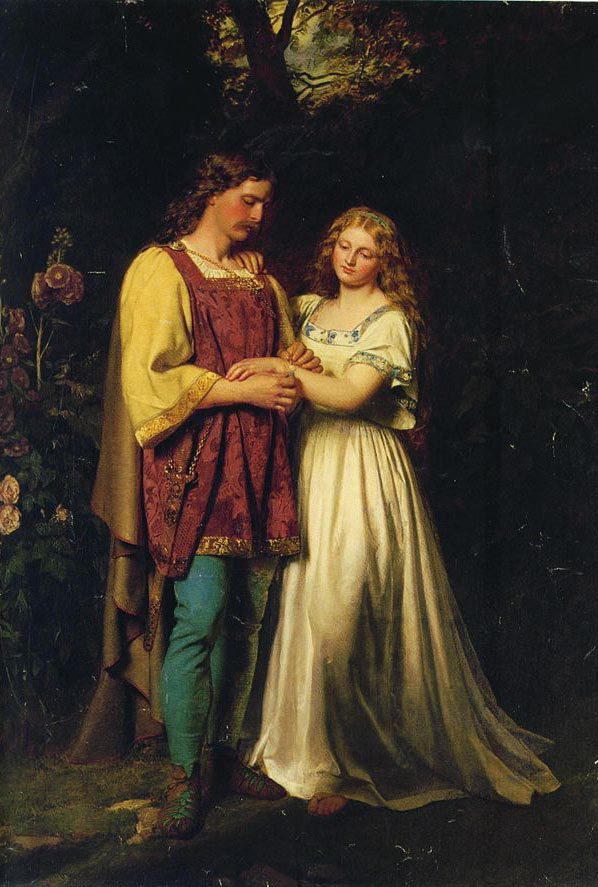 'Posthumus and Imogen' (c. 1865) by John Faed; Private Collection?
I didn't look any further beyond the first painter on my list to check out for paintings. Scottish artist
John Faed
was born on 31 August 1819 and died on
22 October
1902. I instantly liked this painting, although it is rather sweet. But the colours are beautiful and I like the romantic depiction. It is a scene from Shakespeare's
Cymbeline
. Posthumus has secretly married
Imogen
, the daughter of the King of Britain, Cymbeline, and the moment depicted here is when he has been banished from Cymbeline's kingdom. He gives Imogen a bracelet in return for a ring of hers, with the promise to come back to her (click on the links provided to read the full story). The painting sold at Christie's in London in 2007 for $38,073. Faed mainly painted historical, religious and literary scenes.